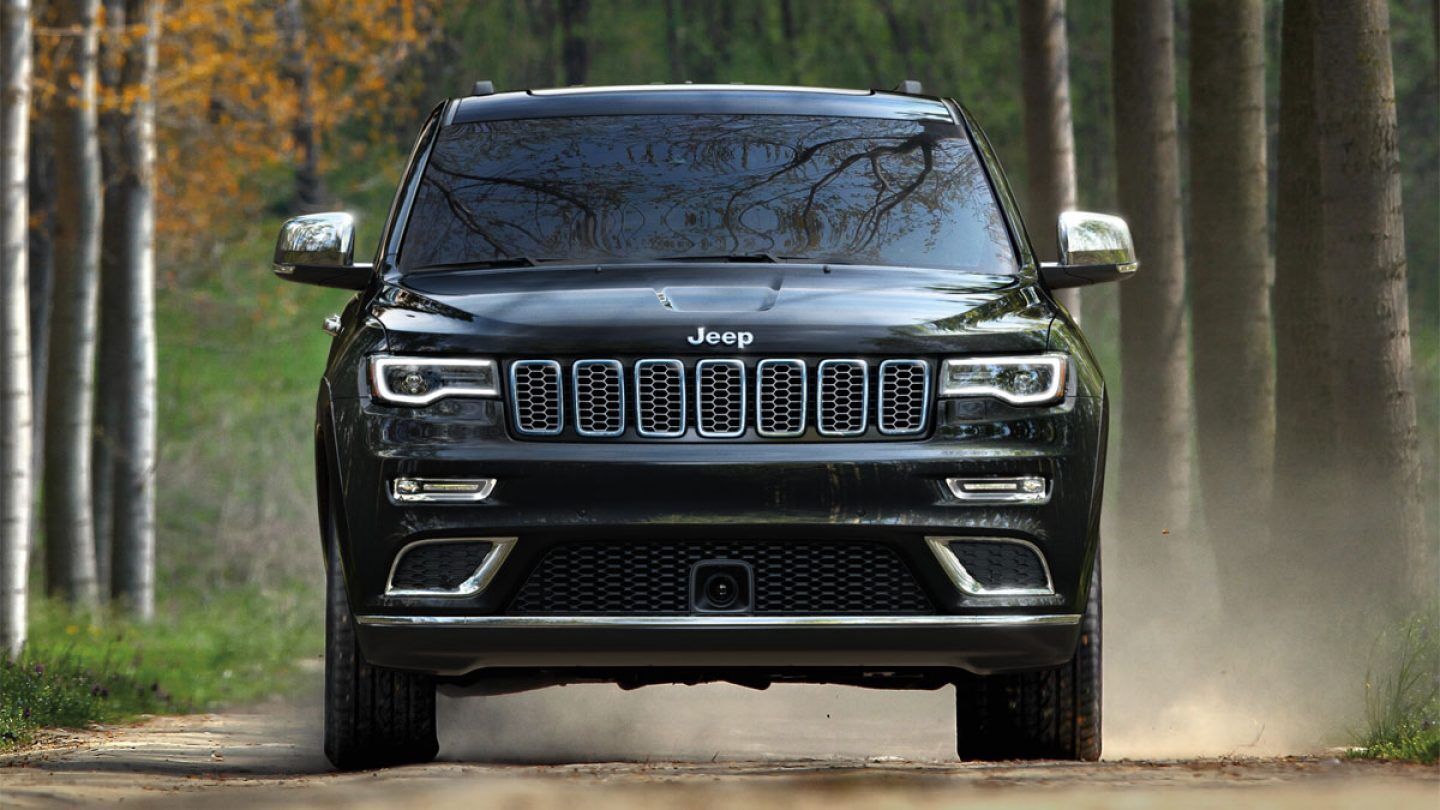 Adventure is Never Too Far Away with the 2020 Jeep Ò Grand Cherokee
At Clovis Chrysler Dodge Jeep RAM , we are beyond excited to have the new 2020 JeepÒ Grand Cherokee, an excellent, high-quality SUV, on our dealership lot. It brilliantly mixes class and luxury with ruggedness and off-roading.
2020 Jeep Grand Cherokee Details
Capable of seating up to 5 passengers, the 2020 Jeep Grand Cherokee features a spacious cabin that offers plenty of luxurious amenities that can help make all 5 passengers enjoy the ride comfortably.
Under the hood sits an available 5.7-liter V8 that produces 360 horsepower and 368 lb-ft of torque. The options for engines are also versatile with several V6 engines to choose from. Partnered with an available 8-speed automatic transmission for smooth gear changes, the 2020 Jeep Grand Cherokee is capable of conquering any type of road it faces, making adventures - both big and small - an enjoyable experience.
So if you're thinking, "Where is a Jeep dealership near me?", worry no more because we'll be right there in Clovis, CA.
2020 Jeep Grand Cherokee Safety and Special Features
We understand that peace of mind is important when shopping for any car, truck, or SUV. Safety is key to making any vehicle stand out from the rest, which is the reason why the makers of the 2020 Jeep Grand Cherokee included many available top-notch active safety features so you and yours will always be protected during crises.
One such safety feature is the innovative blind spot monitoring system which assists you during lane changes. An alert will give you a warning if an obstacle is detected in your blind spot, helping you avoid one of the most common accidents on the road today.
Inside the cabin, the voice-activated navigation system is one such special feature that helps this SUV stand out from the rest of its class. An easy interface, it understands your commands, helping you stay focused on the road - and adventure - ahead.
Buying a 2020 Jeep Grand Cherokee
We are a Jeep dealer that cannot wait to show you this one-of-a-kind car, so come down today and experience the 2020 Jeep Grand Cherokee in all its glory. We're located at 395 Herndon Ave . We hope to see you soon!