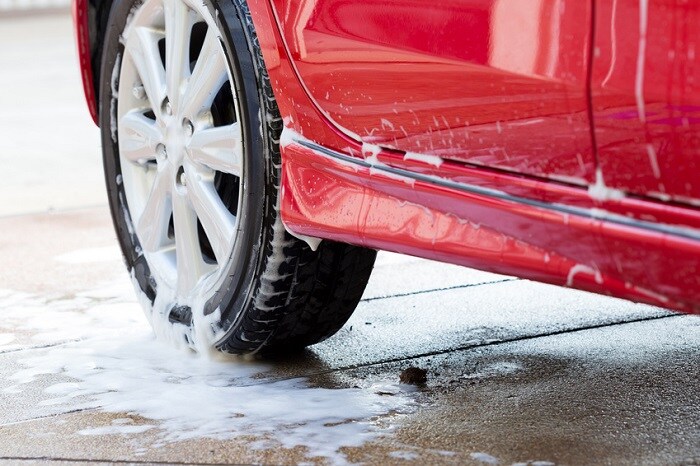 Are you washing your car enough? Most people don't. At Clovis Chrysler Dodge Jeep® RAM, the destination for 2018 RAM trucks near Visalia, CA, we want to make sure you are not prematurely damaging your car without even knowing it.
How do you know when it's time to wash your car? A seemingly simple question with a seemingly simple answer - when it's dirty. However, if you are only going off of the visual cue of dirt buildup on the vehicle's exterior, you might be waiting too long. There are harmful chemicals that are more difficult to see than obvious ones like mud and salt. This is why regular car washes are your best bet.
Exactly how often is dependent on your personal circumstances and the environment in which you keep the car. For example, if you live in a more industrial area, there's likely to be a higher concentration of chemicals in the air requiring more frequent cleanings. If your car is in an area like this for prolonged periods, a weekly car wash would be advised. If you don't spend much time in these areas, a biweekly car wash would likely more than suffice.
You should also consider street parking vs. garage parking. If your car has the added protection of a garage, you may not need to wash it for as long as a month. If it doesn't, rainfall and other elemental concerns become a bigger factor. If a car is properly washed, you are better safe than sorry. Especially if you are leasing a vehicle, rust or erosion could really cost you down the line.
At Clovis Chrysler Dodge Jeep RAM, we want to make sure your 2018 Dodge Challenger doesn't develop any unnecessary damage that is so easily preventable. A car wash schedule is a great idea that could actually save you repair costs later.