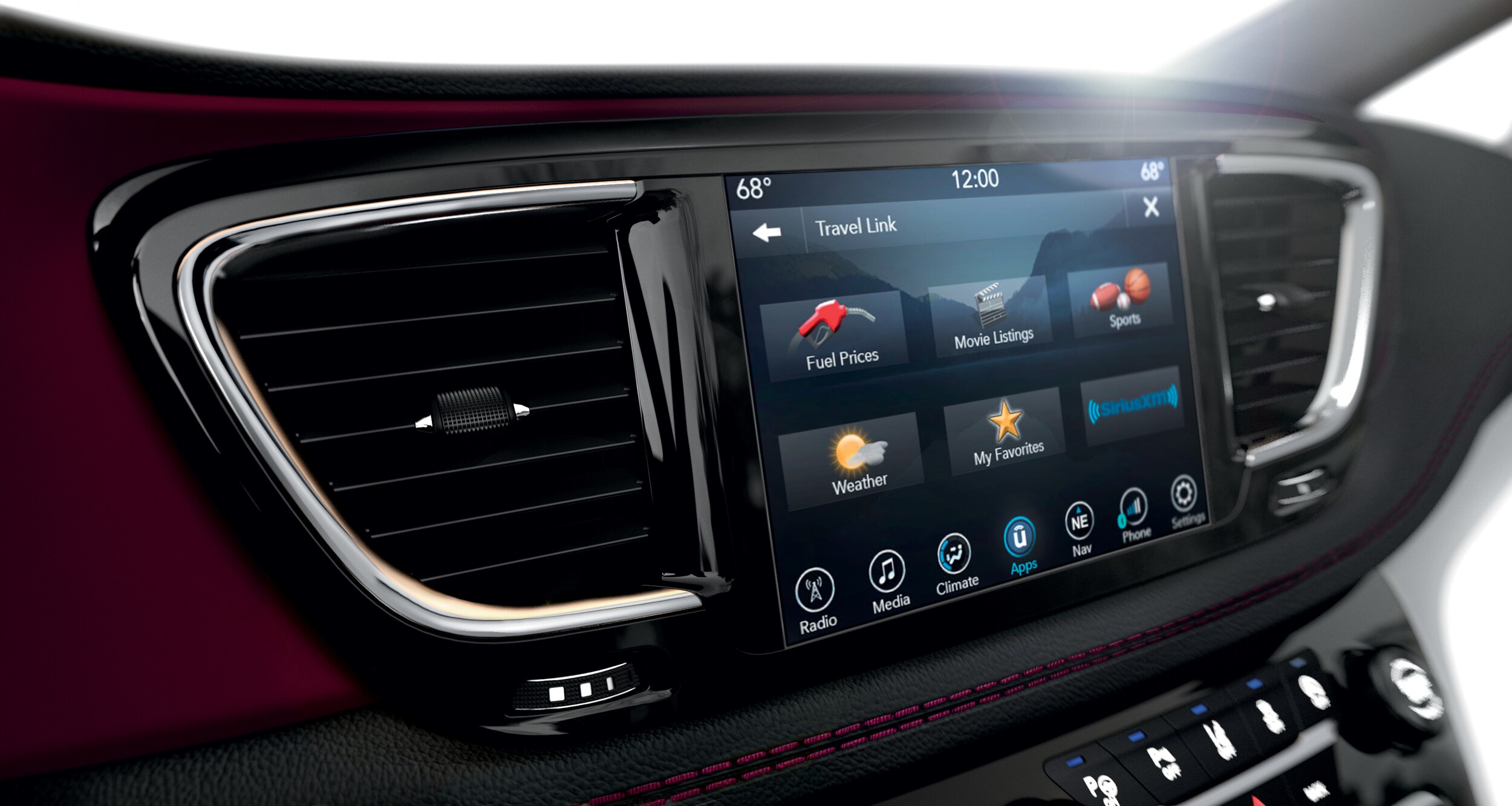 At Clovis Chrysler Dodge Jeep® RAM, we strive to bring quality vehicles to the Visalia, CA area. One of the ways we accomplish this is by staying current with all the high tech features designed to make drivers' lives easier. Here are some of those advanced tech features:
Additional Cameras
Over the past few years, backup cameras and 360-degree cameras have become standard in many models. An area that has escaped their view is the interior of the car, and more specifically, the backseat. That is no longer the case. Backseat cameras are designed to allow drivers to keep an eye on the goings-on in the back without having to turn their head. Parents are likely to get a lot of mileage out of this feature.
Wireless Chargers
Instead of keeping an extra cord in your car, or carrying around your charger from place to place, enjoy the convenience of a dedicated wireless charging platform. It really is as simple as just setting down your phone onto your center console.
Remote Control Apps
If you don't like carrying around car keys, you may be able to get away with just using a special app on your phone to control your vehicle. This app will let you unlock and lock your doors, turn your lights on and off, and in some models, you can even turn the car on and off! Never worry about locking your keys in the car or losing your keys again.
Steering Collision Avoidance
With this special safety feature, your car can register a potential accident with its sensors, take control of the wheel and automatically guide the car away from the danger. This technology is a hop, skip and jump away from fully self-driving cars.
There is so much more to see here at our Dodge dealership near Selma, CA. We look forward to showing you what a great car like the 2018 Jeep Grand Cherokee has to offer.