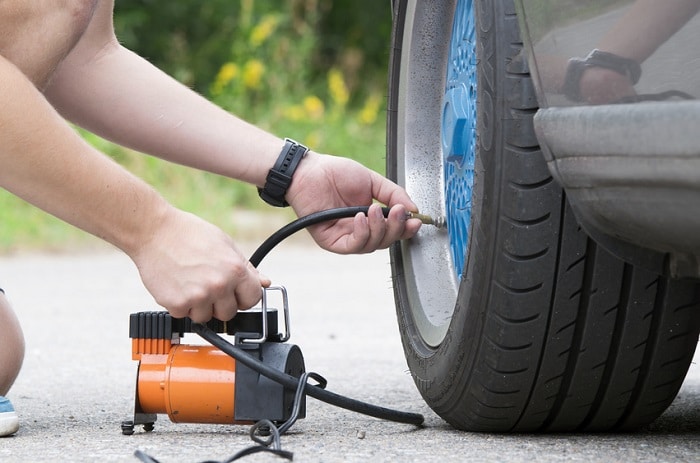 When it comes to your tires, they can be easy to overlook. After all, whether you're shopping for a new RAM 1500 for sale or Jeep® Cherokee, tire pressure is probably not top-of-mind.
But, at Clovis Chrysler Dodge Jeep RAM, even the details matter. Properly inflated tires result in better handling, safer driving, and more efficient performance. You'll also increase the lifespan of your tires.
How is all this possible, from such a small detail? It has to do with how much of your tire is touching the road. When your tires are under-inflated, they have too much contact with the road, leading to handling with slowed responsiveness and additional drag on the car that pulls down your gas mileage.
When your tires is over-inflated, not enough is touching the road. Yes, your gas mileage might improve, but you'll rub a portion of your tire bald quickly. And, because so little of your tire touches the road, your braking speed will be compromised. Lastly, over-inflated tires lead to an extremely bumpy ride, which is the last thing you want to give your passengers.
Instead, right in the middle is where you want to be. The proper inflation level is written along the side of your tires. Check your tires every few months to make sure they're within range. It will lead to a better drive and longer-lasting tires. The online car website Edmunds breaks it down in detail, if you need help on how to adjust your tire pressure level.
At Clovis Chrysler Dodge Jeep RAM, we strive to be your car dealer for life. If you have any car questions, please don't hesitate to stop by. We're convenient to Selma and Visalia.