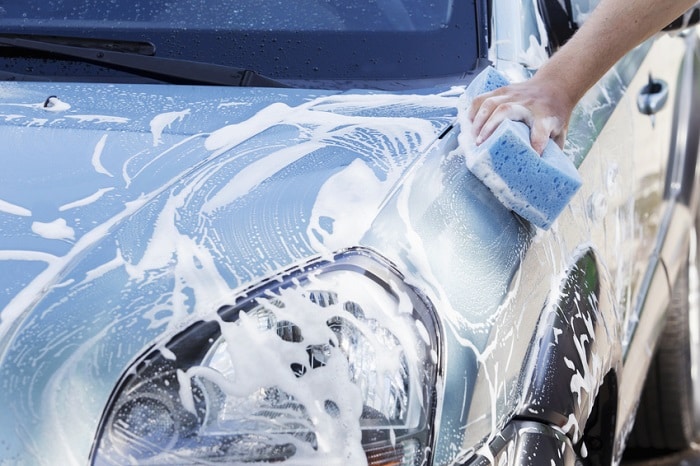 Are you ready for spring? Ready or not, it won't be long now. Hopefully, part of your preparations will include giving your car some much needed seasonal care. At Clovis Chrysler Dodge Jeep® RAM near Selma, CA, we can help you with that.
In California, seasons may not very much weather-wise, but they still provide handy time delineations. You may not have salt from snowy roads to wash off your car, but you still have that giant saltwater Pacific Ocean nearby. As spring rolls around, now's a great time for an in-depth car cleaning. A good wax will help preserve the looks of your 2018 Dodge Challenger as well.
You want the contents to match the cover right? Make sure to clean the inside of your car too. Little tricks can help make this process much easier, like cupcake liners in your cupholders to catch any stray dirt or overflow.
On the mechanical side, you'll want to make sure everything is in its proper working order. Prepare for those April showers by making sure your windshield wipers are actually doing their job. If you find yourself left with unwanted streaks after using them, a little bit of rubbing alcohol on the blades should clear that right up.
Pay special attention to your wheels. Check your tires for damage or excessive wearing. If your tread is too low it won't hug the road properly. Keep an eye on the tire pressure too. Improper inflation, either way, is no good. While you're at it, be sure your alignment and suspension are also as they should be.
If you want to be really thorough, opt for a full-on tuneup in our Chrysler service center here at Clovis Chrysler Dodge Jeep RAM. Start this spring off right!