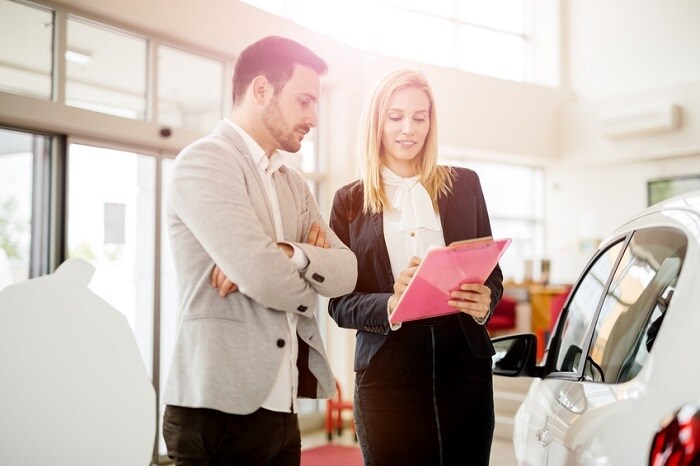 Here at our Dodge dealership serving Visalia, CA, we aim to provide the smoothest, most stress-free car buying experience possible. We know that, for some people, purchasing a new RAM truck or Jeep® SUV can be a stressful process, which is sometimes accentuated by a number of car buying myths that continue to persist in society. As part of our commitment to transparency and honesty, our dealers would like to debunk some of these common car buying myths in order to deliver our customers a seamless experience.
Buy a Car on a Rainy Day
The idea behind this myth is that bad weather will drive people away from the dealership lot and cause dealers to offer unbeatable deals in order to sell cars. However, the issue is that because so many people believe this myth, the dealership actually can become more crowded on a rainy day. A variation of this myth is that it's best to visit the dealership right before closing to snag a deal, but this is also false.
Buy at the End of the Month
This myth got started because some auto manufacturers give out monthly sales quotas to dealerships that must be reached. According to the logic behind the myth, if the end of the month arrives and the dealership hasn't reached the quota, they will offer deep discounts in order to sell cars and reach the quota. However, the issue is that there's no way to know whether or not the quota has been reached, and even if you do get a good deal, you may not receive the accessories or color that you want. Instead, buy a car at any time of the month so that you can configure it to your liking.
To hear other common car buying myths or to test drive one of our new or used cars for sale, head on over to Clovis Chrysler Dodge Jeep RAM.