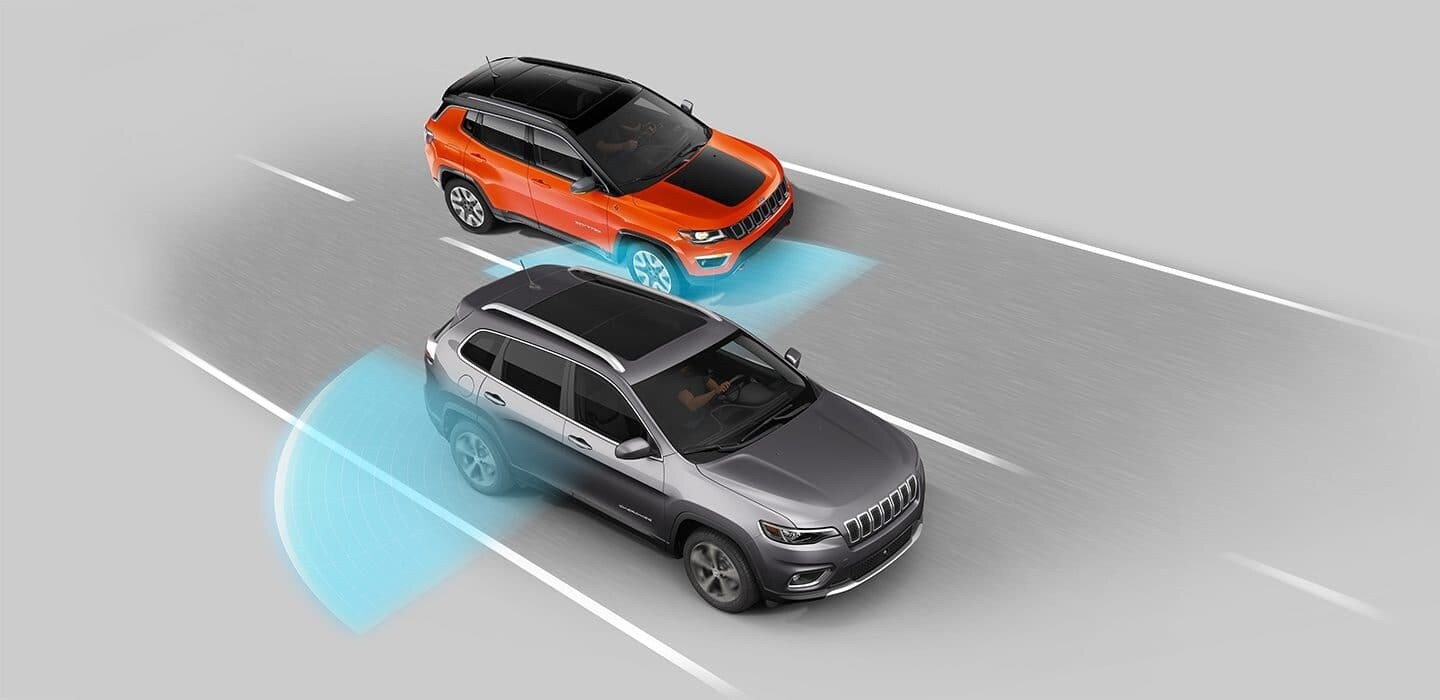 At our California Jeep® dealer, we carry an assortment of vehicles with the latest technology, especially when it comes to safety. If you're interested in learning more about the new features, contact us at Clovis Chrysler Dodge Jeep RAM.
Blind Spot Monitoring: With the Insurance Institute for Highway Safety (IIHS) claiming that more than 350,000 crashes occur due to blind spots, we commend the technology that is blind spot monitoring. It increases awareness of vehicles around the sides and rear bumper of your vehicle via visual cues and audible warnings. Radar-based sensors near your side mirrors help monitor your blind spots and alert you if a car enters the space.
Rear Cross Path Protection: This innovation relies on sensors placed near the rear of your vehicle. Once you shift into reverse, these sensors monitor the space to the right and left of your car. Drivers find this safety feature especially helpful for backing out of long driveways and parking spots where their vision is obstructed.
ParkSense® Rear Park Assist: Although this safety system uses sensors similar to other safety technology, it provides additional driver support. Not only will you receive an alert if your vehicle comes too close to another while backing up, but your Jeep will also automatically stop before an accident occurs if you fail to do so.
With so many safety amenities offered as standard and available, traveling near and far is a lot less worrisome. Find the Jeep SUV or Dodge car at our Jeep dealership near Visalia that best meets your unique wants and needs. We look forward to working with you soon!