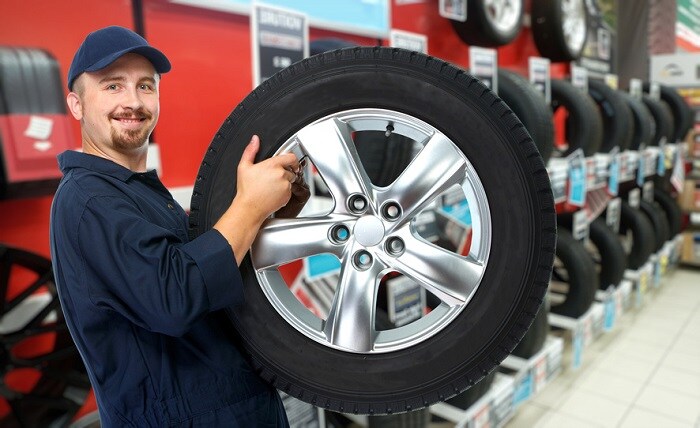 Are you prepared for a flat tire on the road? It's something that happens very commonly to all sorts of drivers. However, many times the car owner lacks the supplies and tools to change their own tire. Learn the basics, double check your tools, then contact our service center near Selma, CA for your tire needs. Our team at Clovis Chrysler Dodge Jeep® RAM handles all types of service issues, including replacing and repairing tires.
Check Your Vehicle for Supplies
It's essential to check the status of your spare tire regularly. Tires dry rot over time and can even become unusable. Along with your spare tire, make sure that your toolbox includes these standard tire changing tools:
Along with tools, it helps if you keep a few items to make your experience safer and more comfortable. Start by keeping a spare set of gloves, a raincoat, and a flashlight in your vehicle. Then add in extra items for safety. You'll want to keep:
Tire wedges

Reflective clothing

Safety flags or flares
Change Your Flat Tire
After you've assembled your tools, turned on your flashers, and set your parking brake, then it's time to change that flat tire. Always follow the manufacturer's guidelines when changing a tire. Most follow a similar set of steps.
Call our Clovis, CA Jeep dealership for Tire Repair
With a spare tire, you won't be able to travel very far or go at top speeds on the highway. Instead, call Clovis Chrysler Dodge Jeep® RAM for a tire service as soon as possible. Our California Jeep dealership will install a new tire on your vehicle and ensure that your spare tire is safely stored. We handle all of your tire needs, so schedule your service online or call us today.