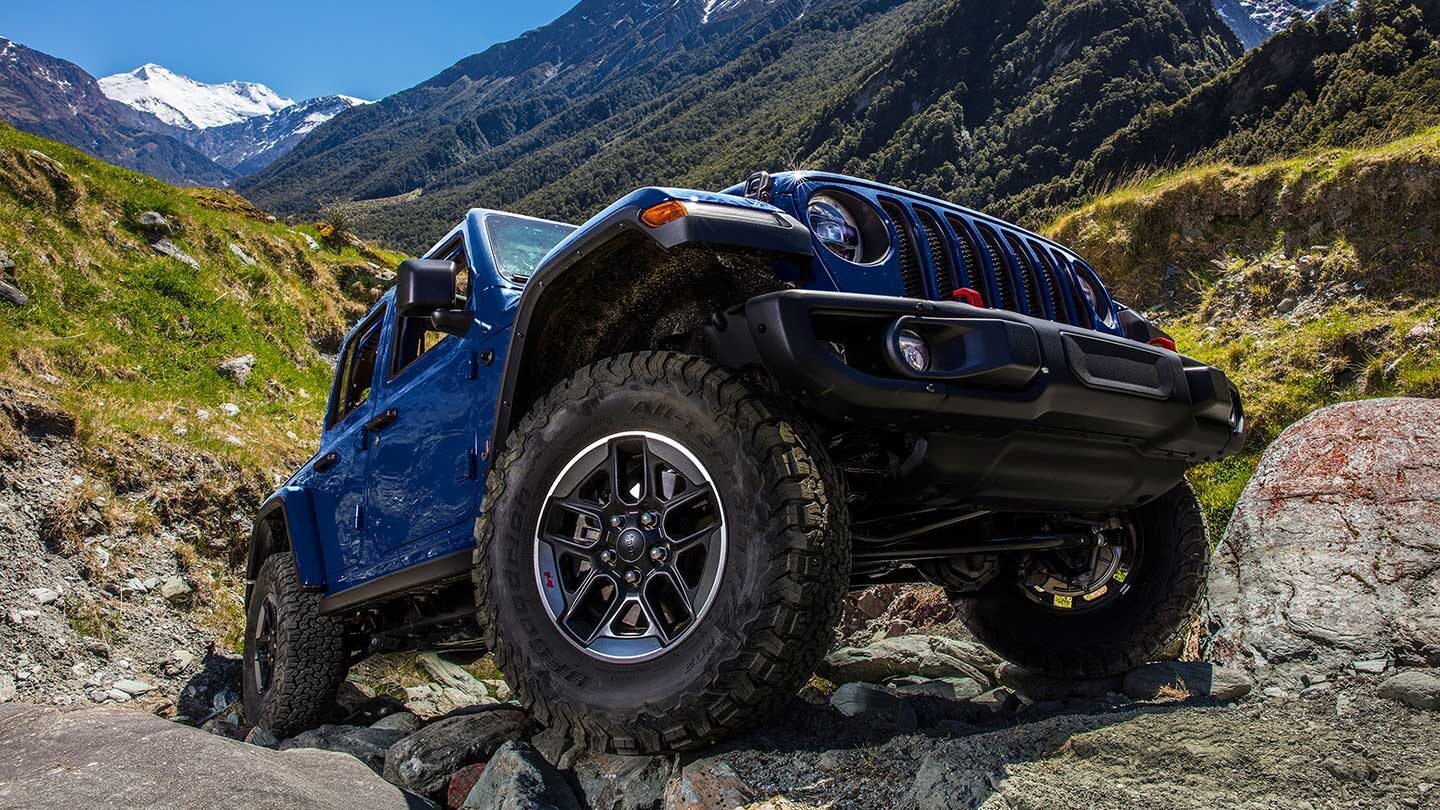 How much driving did you do this summer? Perhaps you took your 2019 Jeep® Wrangler off-road on an adventure or maybe you spent too much time navigating construction during your morning commute. Over time, those bumps in the road can cause your vehicle to experience a number of performance issues. At Clovis Chrysler Dodge Jeep® RAM near Selma, our trained technicians perform inspections and alignments to ensure that your vehicle will be comfortable all year long.
Do you need an alignment on your Jeep?
If you've made any major changes, like adding a lift kit or installing new tires, then an adjustment is typically required. However, you may notice other signs of a misaligned SUV as well. For example, while driving, you may experience more vibrations or see your steering wheel shifting from side-to-side. Or you may have noticed that one of your tires has more wear and tear than the others. All of these are signals that it's time for you stop by our Jeep dealership near Selma.
Can you wait to get an alignment?
When you're busy, it's easy to put off annual inspections or services. That's because many times the problems aren't readily recognizable or visible. Unfortunately, the uneven wear and tear may be wreaking havoc on your suspension. When you bring your 2019 Jeep Wrangler in for service, one of the first things our techs will do is inspect the underside of your vehicle. We'll look for components affected by misalignment, including:
Ball joints

Steering bushing

Tie rods
Why service at Clovis Chrysler Dodge Jeep RAM?
Our team of professionals understands Jeep vehicles. We combine thorough inspections with quick, yet concise service. The service techs at our Jeep dealership will get the job done in a time that fits your schedule.