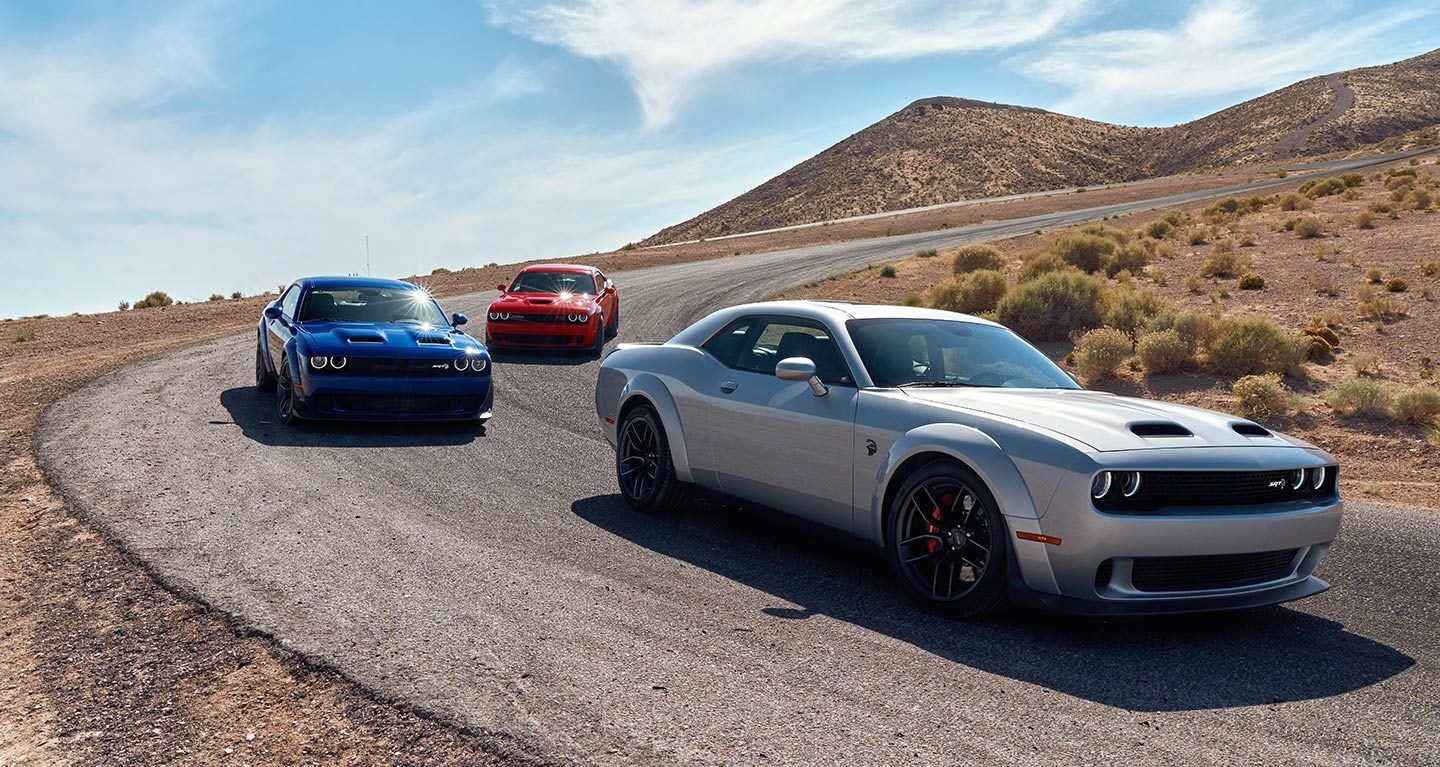 Here at Clovis Chrysler Dodge Jeep® RAM, we're here to help you find the right new Dodge vehicle for your driving needs. Once you've settled on a new 2020 Dodge Challenger, it's time to compare trim levels to find the right 2020 Dodge Challenger for your lifestyle.
2020 Dodge Challenger SXT Details: For the casual car lover who wants a one-of-a-kind vehicle, the new Dodge Challenger SXT is your best bet. Equipped with a V6 engine, this vehicle outputs an impressive 300 hp. A great option for your daily commute, this Dodge Challenger even offers an EPA-estimated combined fuel economy of 30 mpg. Featuring a standard rear-wheel-drive system, this vehicle is a great entry-level option for drivers who want a high-performance vehicle like the 2020 Dodge Challenger.
2020 Dodge Challenger GT Details: Similar to the Dodge Challenger SXT, the new Dodge Challenger GT is one impressively powerful vehicle. However, this trim level has a few features that take it a step further. A set of 20-inch alloy wheels give this vehicle a tougher look, and a new sports-tuned suspension package improves handling around sharp corners.
2020 Dodge Challenger Hellcat Details: A lightning-fast acceleration gets you from zero to 60 mph in 3.8 seconds. Unlike other trim levels, this vehicle features a supercharged HEMI V8 engine. In fact, the new Dodge Hellcat Challenger price is incredibly affordable, making it one of the most in-reach high-performance vehicles on the market.
Even in these unusual times, our California Dodge dealership is here to serve our community. We'll do our best to ensure the health and safety of our staff as well as our customers. We look forward to working with you soon here at Clovis Chrysler Dodge Jeep RAM.