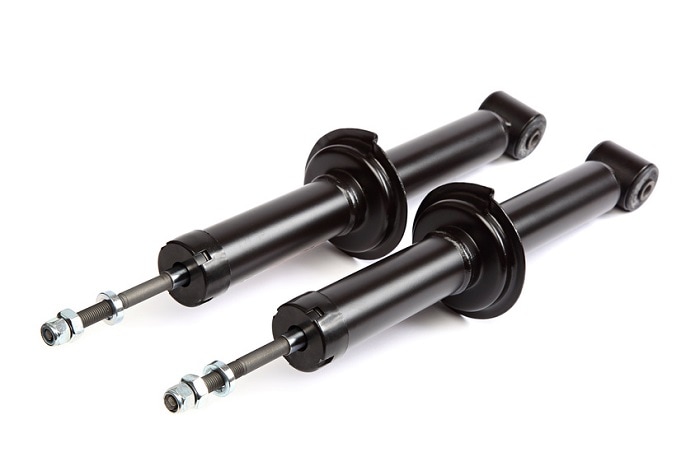 At
Clovis Chrysler Dodge Jeep® RAM
, we're committed to helping our customers through all aspects of the car-buying process. While we have plenty of new model releases for sale at our California Chrysler dealership, we also have plenty of car care tips. The best way to care for your vehicle is through regular maintenance, but when that fails you need to know how to spot problems before they become complete disasters. Here's a short guide on how to spot the signs that the struts in your Chrysler Pacifia may need to be replaced.
Are there any new shifts in your vehicle performance? For starters, think about how smooth your ride is. If your vehicle is bumpy even over some smoother roads, then you may have an issue with your struts or shocks. Another key sign is any steering issues in your vehicle. These steering issues will usually present as a stiff wheel when you drive or try to switch lanes. The final issue to spot is uneven tread wear on your tires. Faulty struts or shocks will impact your wheel alignment which causes that uneven tread wear on your new Chrysler Pacifica. While these issues might seem insignificant, they could also cause great harm to your vehicle. Since your struts are responsible for the stabilization of your vehicle, they greatly impact your performance. Plus, damaged struts can make driving your vehicle unsafe.
Visit Our Service Center Today
Notice any of these signs in your Chrysler Pacifica? Give our California Chrysler service center a call. Our expert auto team will get back to you right away with a service appointment for your vehicle. We'll get your vehicle to peak performance so you can get back on the road right away.
?